Description
Proven active form
Slow melt tablet, mild taste
230% greater blood ratios*†
Patented protection system
Clinical Glutathione is specially formulated as a slow-melt tablet, protected by a unique, patented process. It supports beneficial levels of active glutathione in the bloodstream and improves the ratio of active glutathione to oxidized glutathione in a way that other approaches can't.*
Who Needs Glutathione?
Glutathione is required for optimal health, and supports every system in the human body, but is especially important for cellular replication and functionality of nerve and brain cells.*
Unfortunately, this is one antioxidant we can't get from food. Our body has to make it, and our levels drop over time. In fact, by age 65, there is a full 50% reduction in our glutathione levels.
While the amount of glutathione a supplement provides is important, the real test is improving the blood ratios of glutathione. Clinical Glutathione removes that uncertainty. A recent human study demonstrated that supplementation with Clinical Glutathione exhibited an unparalleled 230% improvement in healthy glutathione ratios compared to unprotected glutathione.*†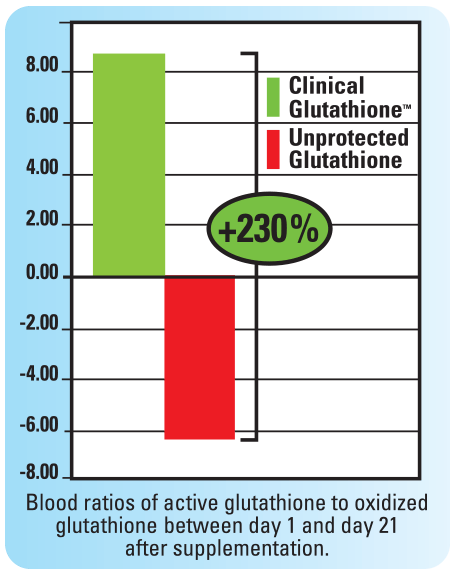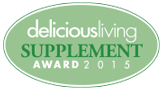 UPC – 367703237066
SUPPLEMENT FACTS
Serving Size: 2 Slow Melt Tablets
Servings Per Container: 30
Ingredient Amount/Serving Daily Value
L-Glutathione (Reduced Active Form) 300 mg **
**Daily Value (DV) Not Established.
Other Ingredients: maltitol, hydroxypropyl methylcellulose, pomegranate (Punica granatum) fruit extract, vanilla flavor, vegetable source magnesium stearate, stevia.
No: sugar, salt, wheat, gluten, corn, soy, dairy products, artificial coloring, or artificial preservatives.
Terry Naturally brand products contain natural and other premium ingredients.
Recommendations: Take 2 tablets daily, 1 in the morning and 1 at night. For additional support, may increase to 2 tablets twice daily. Hold in the mouth and allow to dissolve before swallowing.
If pregnant or nursing, consult a healthcare practitioner before using.
VEGAN NON-GMO Lab Tested
French Patent Number: FR2972327